Universal Robot Arm Kit on your Desk
DexArm is the world's first universal desktop robot arm kit that fits all your needs. It can easily transform into a 3d printer, laser engraver and much more. It's easy to DIY your own modules and integrate it into your project.
Create Wonderful Things in Minutes
3D Printed Colorful Vase
Material: PLA
Engraved Ceramic Plate
Material: Ceramic
Smart Gomoku Robot
Material: LCD Screen
Cat Portrait by DexArm
Material: Paper
3D Printed GoPro Tripod
Material: PLA
Laser Engraved Notebook
Material: Leather
Laser Cutting Paper Lamp
Material: Cardboard
Color Zebra by DexArm
Material: Paper
Free All-in-one Software
Rotrics Studio comes with all the functions you need to control DexArm. Including drawing, 3d printing, laser engraving and Scratch visual programming. Compatible with Windows and Mac OS.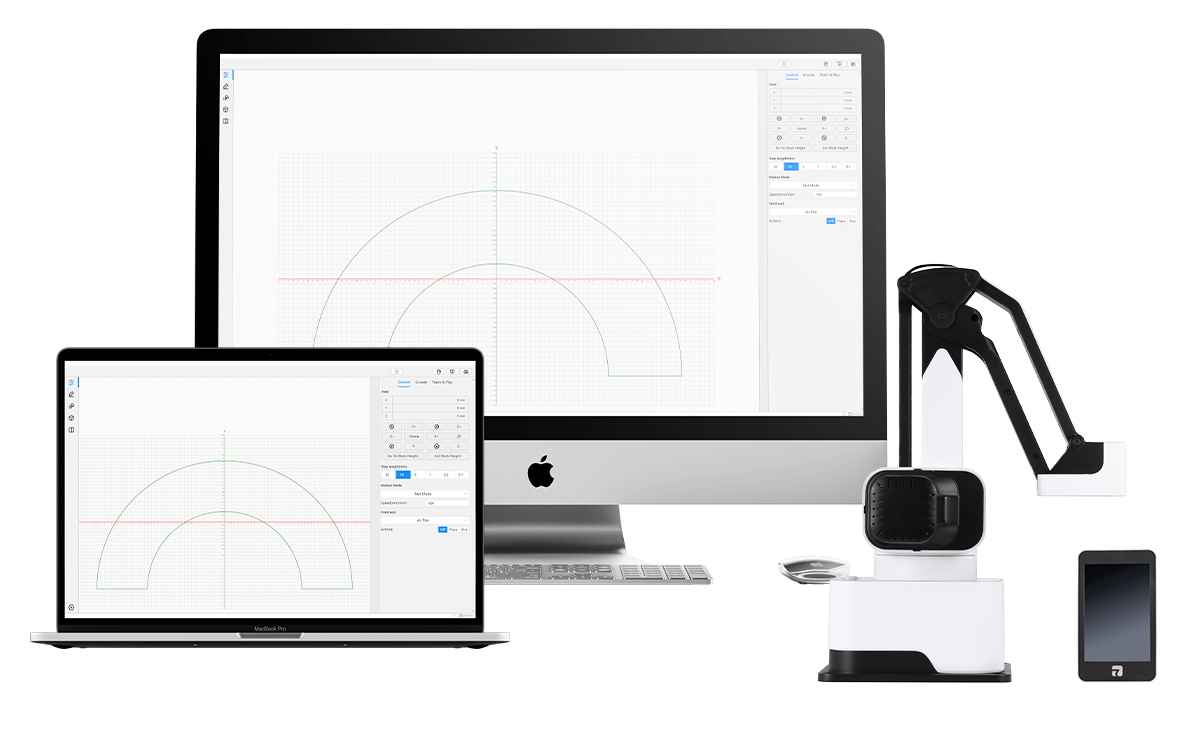 Powerful Accessories
The essential accessories that give DexArm the power to see, listen and move farther.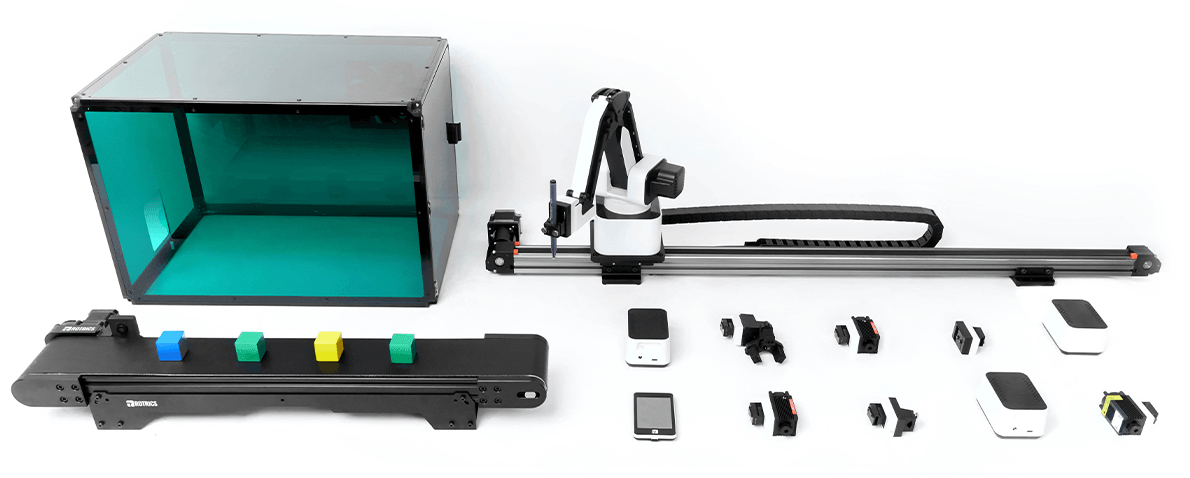 Finally, a Do-It-All Robot Arm That's Actually Affordable.















Bring DexArm home
Endless possibility, endless fun.
Buy Now